The Storm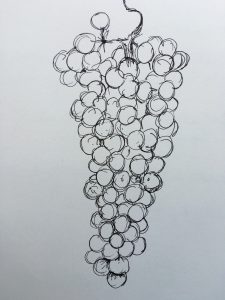 This past Wednesday was a very unusual day.  A tornado came through our small community of Courtney.  The vineyard and winery are one mile from the Courtney Elementary School where the roof to the gym is gone.  Many in this community grew up in that gym.  Trees are down a mile away, many trees along Courtney-Huntsville Road.  Photos on the news have shown this area where homes are gone and people are finding items miles away.  The photo below is what is left of the gym.
We were VERY LUCKY!  Michael saw the tornado from our parking area. Randy was closer and he said he saw a large tree, root ball and all up in the funnel cloud along with other items.
We appreciate all of the phone calls and e-mails and other social media ways we communicate these days.  I look around here and pick up a few limbs that have fallen, and know it is nothing compared to what others have to deal with now.  Enjoy your family and your friends.  Come by and visit and say hello.  Michael is busy bottling the new Cabernet right now.