1897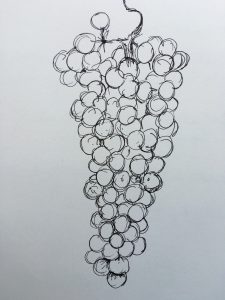 August 11, 2017
1897 is unique- a full expression of Hanover Park and the Yadkin Valley.  Aged in older oak for 52 months this wine has a very deep color and an earthy aroma.  1897 is a seriously complex and well balanced red wine.  Its rich and fruity taste gives way to smoothness with subtle tannins.  The long finish is an echo of its first taste.  This is a wine you can have a conversation with.
1897 is the year our farmhouse was built.  This wine deals with place, our place.  Come taste our wines while picnicking under the shade of our old oak trees.
This was part of the invitation to the release of our first 1897 which was from the 2002 harvest.  Michael wrote most of this description and we feel it is still true.  We had a party to share in the special release of this wine.  The photo of the boys was given to us by a relative of the original owners and it was the cover to the invitation.  We wanted this wine to be special, with each top having a special waxed seal.  I do remember the first set of bottles which were not able to run through the label machine due to their shape, there were 110 cases. These were all labeled by hand.
Again we say, come taste this special wine and see why it is a favorite of so many.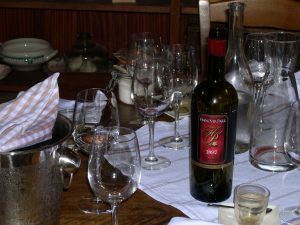 This wine even traveled to one of our favorite restaurants in the town of Saou in France.  l' Oiseau sur sa Branche.