Wine Festivals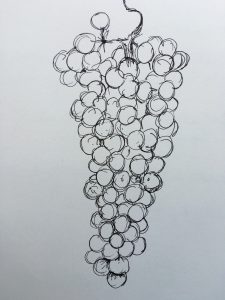 Tomorrow will be our first wine festival of the season.  The list begins: which wines to bring, the tents, the tables, the tablecloths, the banners, and numerous other items for a day away from the winery.  This is our home away from home, a small 10′ x 20′ area where we talk about Hanover Park, share our wines and sell wine.  So many people walk by, stop and taste and visit.  Some have never tasted our wine before, some are old friends.  Again, hospitality, knowledge and fun all play a part in this day.
We used to go to many festivals; now usually four.  Every crowd is different, some come to taste and some come to stock up on their favorites.
So, tomorrow we will be in Elkin, NC at a community park with about 25 other wineries and assorted vendors and music.  We have been to every festival they have had in Elkin.  We have watched new wineries open up and watched this industry of ours grow.  We hope the rain does not find us until after the festival is over. Sometimes we win….
This group helped us last fall in Yadkinville, what a good time we had!!  Come visit soon.