Wine Club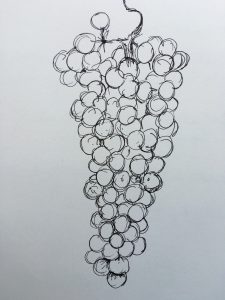 Many wineries start a wine club. There are all different ways that a club is created.  As a small winery we wanted to be able to share our wines at a discount with others.  Little did we know what we had started in late 2003.  Last Friday evening we hosted our annual Club Holiday Party. It is our way to say thank you to so many who have supported us over the years. This year we had a very big crowd- wine, dinner, wine and conversation.
We acknowledged many who have been in our wine club for 10 years.  These people are more than just our customers.  We know our club members, and enjoy having them out on a Sunday afternoon, or any time, to visit and sip.
We have had club members help with blends, although Michael still has the final say.  Others have helped us harvest, join us at wine festivals and learn about what we do and how we do it.
Many thanks to so many people!