Who is Hanover Park?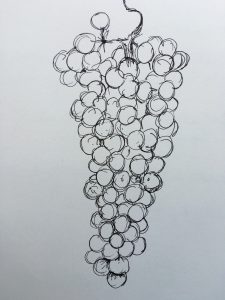 August 4, 2017
They say you can't be all things to all people and we don't try to be. We do try to make good wine, create a comfortable place to relax and visit with family and friends. We like the idea of people gathering to talk, to carry on a conversation.
Years ago, a good friend and I were discussing branding. What is it about a place, what do people think about when they hear Hanover Park? He said, Hanover Park, it is not for everyone. We are small, friendly, inviting. We have had several wedding proposals and many birthdays celebrated.
Just yesterday, I had two women in who were here for the first time. They looked at each other and asked why they did not know about us? They sat on the front porch after their tasting with glasses of wine on a beautiful Thursday afternoon.
We look at food and wine as a perfect pairing. We always talk about what dishes pair with our wines. Sometimes there is even a taste of a little something to go along with that wine.
When you think of Hanover Park, what comes to mind? Please share.
And this Sunday we will have a visit from Food Freaks. Perfect burger with a glass of Michael's or maybe some Sangria. Come. Sit. Relax. Enjoy small moments.