Vintage Tasting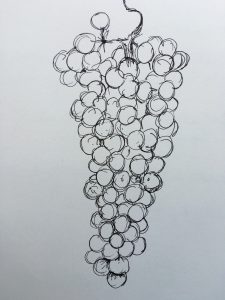 October 6, 2017
If you are in the area please stop by tomorrow Saturday, October 7th for an informal vintage tasting of some of our older reds.  We like people to know that they can hold these wines back for some time, although this is difficult for many to do.  Tomorrow we will pour one bottle of our 2004 Michael's Blend with some for sale as well as a 2010 Chambourcin, maybe another surprise or two also.
Our first vintage was from 1999.  A few, very few sit at home.  Everything was done by hand, you can see the dent in the top of the cork from the one at a time floor corker.  Those labels say Yadkin County, pre Yadkin Valley.
Will these wines taste the same as what we are pouring now, probably not.  Time in a cool, dark place let's them remember what they were many years ago.  We just need to taste to see how they are today.