Spring Planting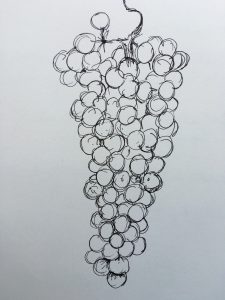 April 13, 2018
Just when you think everything has been planted, some vines need to be replaced.  The past few winters had some very cold days and we lost certain vines.  We planted some last week, as well as today.  Replacing Chambourcin vines has to be done carefully as the new growth is beginning to emerge in the vineyard.
A bucket of Syrah vines sat in water waiting their turn to go into the ground.  This afternoon some Viognier and Marsanne vines will join the others already in the back vineyard.  These will be planted one at a time; not as quickly as the new rows with the tree planter.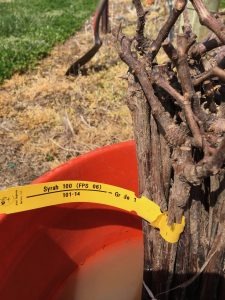 Over the years we have planted vines, some as replacements and others because of you and what we see our customers enjoying as the end product.  These vines will produce a smaller crop in their third year and will join the older vines on that fruiting wire.  We hope this season brings us lots of sun and a little rain to help them grow. David is getting ready to plant some of these new vines in the back vineyard. Our friend Mark was also out there in the Chambourcin.  Wine Club volunteers– they were here last week and came back for more!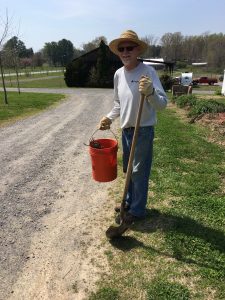 This little girl is waiting for you to come for a visit soon.