Remembering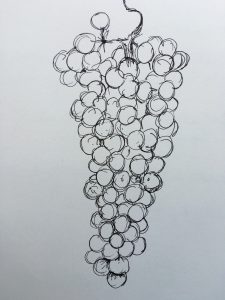 August 18, 2017
This week has been busy but it is also one where I must reflect on the past.  Wednesday August 16th marked 10 years since my Dad passed away.  It is never an easy day, and there have been many hard days over the years.
I remember when my parents came to visit the farm.  As we walked the vineyard my Dad looked at Michael, pointed to a row and asked him how many bottles of wine we could make from that row, and how many rows did we have?  The calculator in his head made sense to those numbers.
We all receive things from our families both physical traits and the ones from inside.  Height, curly hair and big feet. (the better to crush grapes with). A firm sense of who you are and where you come from are always present, and yes- hard work, work hard.
I remember the first time I went out to sell wine, I could not wait to tell him, I still do.
Always remember those you hold dear.