Our Year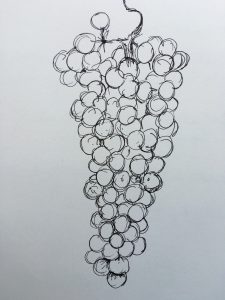 December 29, 2017
As this week comes to an end and the new year begins on Monday I like to reflect on the months gone by.  I know there are many things I will forget but I can start here.
Last January 7th we had a beautiful wedding out here, we also had 8″of snow the night before.  Our farm looked beautiful as did the bride in a photo in the snow.
In February we enjoyed an evening of dinner and dancing in The Studio.  It is fun for us to use our space for ourselves.  The interior is always beautiful at night with candles burning, music playing and people enjoying their time together.
We enjoyed seeing so many people at the festivals we attended during the spring, summer and fall.  It is also a time for us to see our fellow winery owners and visit for a few moments.
Our Riedel tasting this year brought in more people to see how the glass can affect the wine.  We always enjoy watching faces in amazement!
Every other month we have visits from our wine club members when they come to pick up their wines.  We appreciate their business but even more their faith in us and enjoyment of our wines.
We look forward to continuing to share our wines and our farm with you in the new year.  Wishing everyone a fruitful and prosperous new year!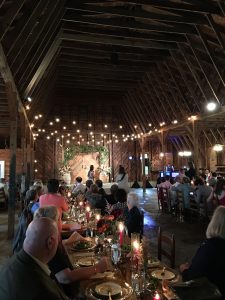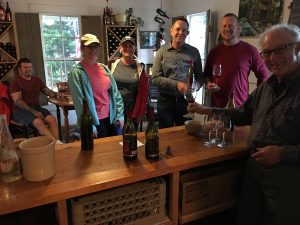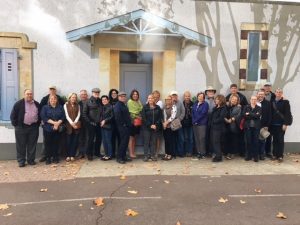 and that trip to Bordeaux!