NC Wine Bloggers Conference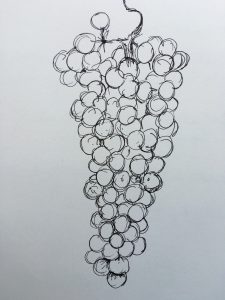 March 30, 2018
Last Saturday we hosted the First NC Wine Bloggers Conference.  People who blog about wine were here, as well as wineries from around the state.  The NC Wine Guys, Matt and Joe, put this day together so we could share what we do as wineries with the people who write about us.  It was a great day of sharing from both sides and insight into each others world.
I have been writing our blog for a little over a year now, almost every week.  I want to share what we do here at Hanover Park with others and what makes us…us.
Everyone will write from a different perspective.  I have seen every aspect of what we do here from planting and growing the grapes, to harvest, to making the wine, to the aging process, to bottling to selling.  Many of you have participated in parts of this process.  Please tell us what you enjoyed.
Back to the conference – we talked about visiting wineries, sharing stories, tasting wine, wine terminology and supporting our industry.  We thank everyone for attending to write and to share their wines.  Look for next year's info on the conference if you are interested.
Happy Holidays to everyone.